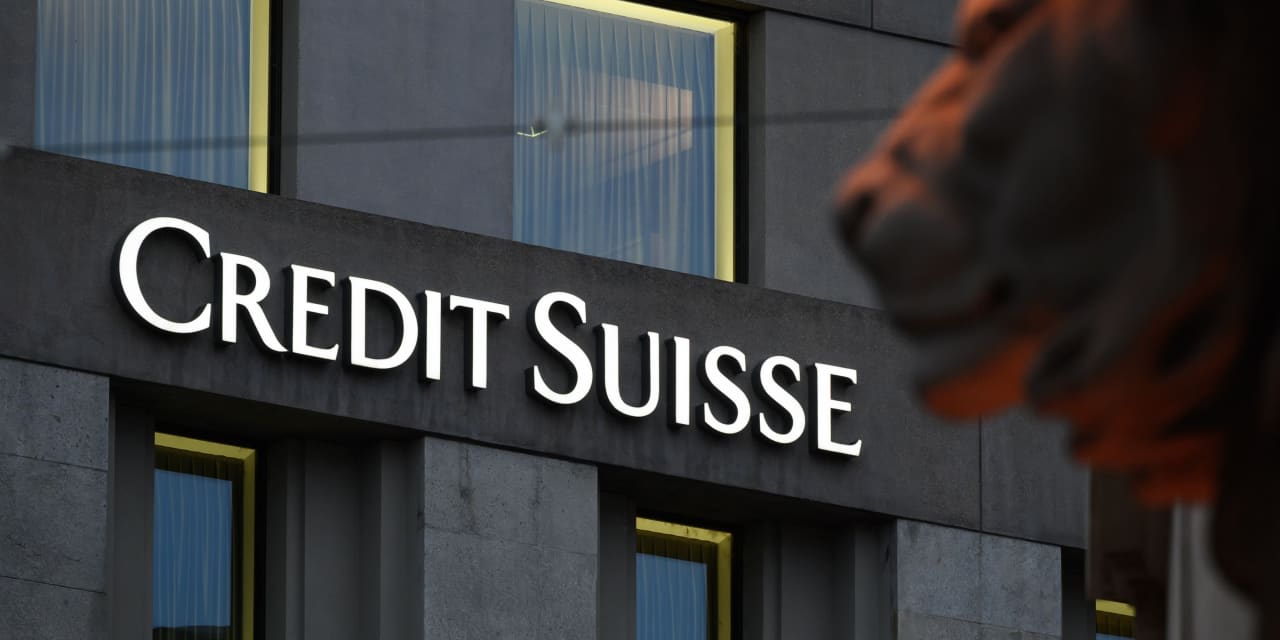 Credit Suisse has delayed releasing the findings of a report into the $ 10 billion collapse of investment funds it managed with Greensill Capital.
The report's findings were due to be released along with its third-quarter results next month.
However, the publication of the results will now be delayed following a raid on CS from Credit Suisse,
+1.67%
CSGN,
-0.04%
siege by police and fears his release may hamper the bank's ability to collect investor money owed to it as a result of the collapse, according to a person familiar with the matter.
The headquarters of Credit Suisse was raided by Swiss police last month as part of the Zurich prosecutor's investigation into Greensill.
The investigation is not targeting Credit Suisse, but insiders fear its scope may be broadened, according to the Financial Times, which first reported the report's publication delay.
There are also fears that the release of the results will reduce Credit Suisse's ability to raise $ 2.7 billion that it has yet to recover after the $ 10 billion collapse of Greensill-related funds, the statement said. person close to the case.
The bank also faces the prospect of legal action from investors whose money was tied up in the collapsed funds, the FT said,
The Greensill report was produced by the accounting firm Deloitte and the Swiss law firm Walder Wyss. An earlier report by law firm Paul Weiss on Credit Suisse's $ 5.5 billion loss from the collapse of hedge fund Archegos Capital has been released in full. However, only a selection from this report is likely to be published, and it is not known when that will be.
"The company was focused on maximizing short-term profits and failed to dampen and, indeed, allowed Archegos to take voracious risks," said Paul Weiss' report. There were numerous warning signs that Archegos' positions "posed a potentially catastrophic risk" for Credit Suisse.
This story originally appeared on FNLondon.com