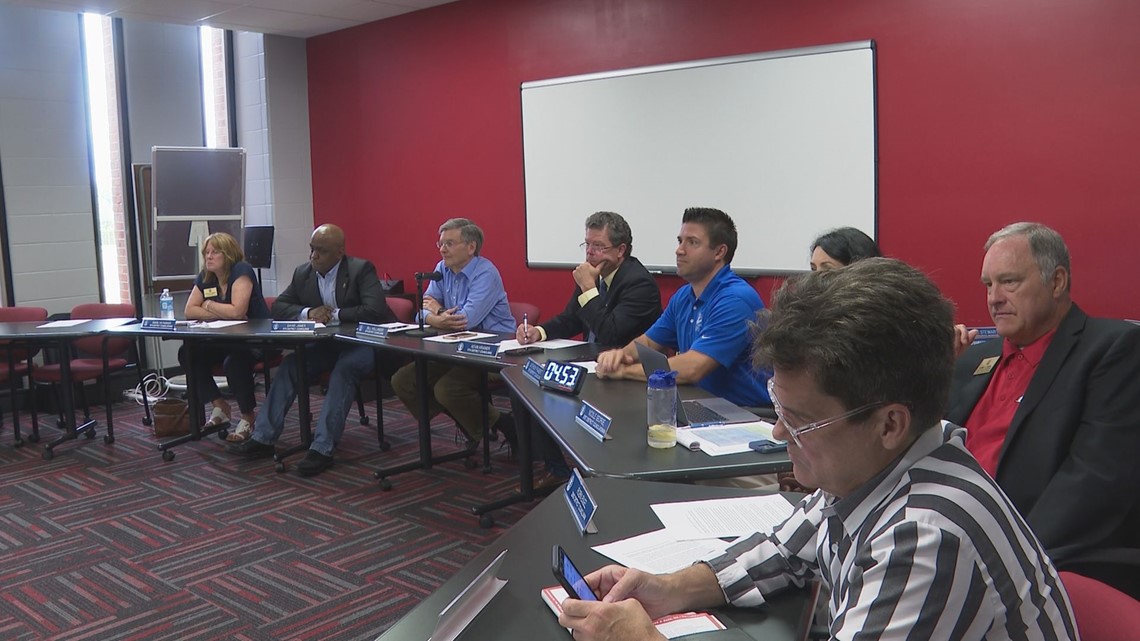 Metro Council hosted the first of three contribution sessions, allowing the public to express how they want the city to spend $ 340 million in funding the US bailout.
LOUISVILLE, Ky. – Millions of dollars in COVID relief are heading to Louisville, and the city is asking the community how to spend it. On Saturday, the Metro Council's budget committee held the first of three public consultation sessions regarding the $ 340 million in unallocated relief funds for the US bailout.
Community members started with a big problem requiring big solutions and a big influx of money.
RELATED: Metro Council Seeks Public Opinion on Allocation of US Bailout COVID-19 Recovery Fund
"Louisville is facing a humanitarian crisis of pretty epic proportions," said Donny Greene of FEED Louisville. "The goal is to get as many people off the streets as quickly and efficiently as possible."
Chief among ideas Saturday – affordable housing.
"Just relying, for example, on the $ 11 million in HOME funds will not get us where we need to be. Instead, we need to invest a substantial portion of these state and local tax relief funds, "said Cathy Kuhn of the Metro Housing Coalition.
RELATED: Report Details How COVID-19 Highlights Housing Insecurity
The idea was central, but the ways of going about it were different.
Some want to see the homeless taken care of immediately. Others want new affordable housing, the city's affordable housing trust fund reports a shortage of 30,000 units and a guarantee that they will remain affordable.
"Don't spread that money too much, but rather focus on two or three big issues," Kuhn said.
Still others have focused on housing the most vulnerable young people.
RELATED: Louisville Increases Funding for Downpayment Assistance Program
"Housing linked to mental health supports will provide young people with the basic foundations necessary to become active members of the community," said Trevor O'Brien.
For some, the stake is personal, the desire to have a better life than theirs.
"Who did this happen to? Well I can tell you it happened to me twice in my life before I was 14," Mike Kolb said of the loss of his home.
The focus was on the future and the money that could make it brighter for thousands of Louisvillois in need.
"We can't just keep doing the same thing over and over and expecting a different outcome. And that's what the city has been doing for years now," Greene said.
Other spending suggestions highlighted at the meeting included libraries, benches and public seats and the Paristown Green proposal.
Metro Council is holding two more meetings on July 19 and 26.
An online feedback form is also available here.
►Make it easy for yourself to update with more stories like this. Download the WHAS11 News app now. For Apple or Android users.